Embracing no.
With the new dynamic mid and (hopefully) post-global pandemic, we have found that our lives, both work and home, have changed in different ways. With more people heading back into the office and as we start to see businesses open, we will see an increase in invites to events, people asking for favours and increased workloads alongside juggling home life again.
There is ample amount of reasoning behind why we struggle to say no at work, whether the fear of missing out on new opportunities or new clients or even struggling with time management. Our recent survey found that 35% of people struggle saying no in the workplace as they feel a little too pressured into the task or request at hand. However, overwhelmingly 51% of people in the workplace struggle saying no in the workplace as they don't want to let others down. With a country full of people pleasers, the time has come to take a step back and prioritise oneself. So, we spoke to Robin Goldsbro from Level7 coaching, who got down to the nitty-gritty of the problems we face surrounding saying no and how best to approach it without the need to feel guilty.
​
Why is it important and valuable to say no?
There are many challenges we face when working in a busy workplace, and communication is key to overcoming a lot of these. Learning to say no really does enforce and maintain a healthy workplace for all.
Before saying yes, it's important to be truly honest to yourself on why you are saying yes; think do you have the time, do you want to do the task or are you just accepting it for fear of missing out or because you feel pressured? Bringing these fears into your conscious awareness can help you understand what the right next steps are. It's all about finding the right balance.
One must be aware of the impacts of saying yes and what that will then look like long term and short term. A short term yes may just result in moving things around or putting in that little bit of extra effort. However, a long term yes can have long term implications like stress and lead to chaotic time management of more important things that make us happy and give us energy. It can often be beneficial to make considerate and conscious decisions to say no, by evaluating your own workload and time it can lead to a healthier mental state and happier lifestyle. ​
So, how can we say no to people without fear of feeling guilty?
Saying no in a workplace can be different from saying no to a family member or even a pet, it requires a more diplomatic approach.
1. Removing the word 'no' out of the response and saying things like 'It's not possible'. Having some standard ones would be useful.
2. We can use our value system, saying things like 'it is not in line with my values', or 'this does not feel like the right thing for me right now'.
3. Use time. Such as 'I'm not saying no forever, I'm saying no just right now.' Or 'I don't have the capacity right now; however, I will be able to fit it in next week'.
4. Change the boundaries. Suggesting things like 'I don't have the capacity to do the whole task, however, let's prioritise and get the important bits done now, then we can look at the additional tasks next week'. By simply changing the shape and size of the task and not using the word no, it will help manage expectations for all and create boundaries moving forward.
When it comes to saying no, we can take various steps to help manage people's expectations and ensure to avoid disappointment. Propose an alternative; whether this is an alternative time or alternative schedule or plan, by suggesting an alternative suggestion you can arrive at a happy compromise. Be rational; ensure you have said no with good reason, you still want to be compromising and ensure everyone is happy with the right solution. Provide a reason; often it is best practice to let people know you do not have the time or have other priorities right now. You do not need to over-explain or go into detail, but setting boundaries helps manage expectations for others and can even help when reorganising a different time frame in the future.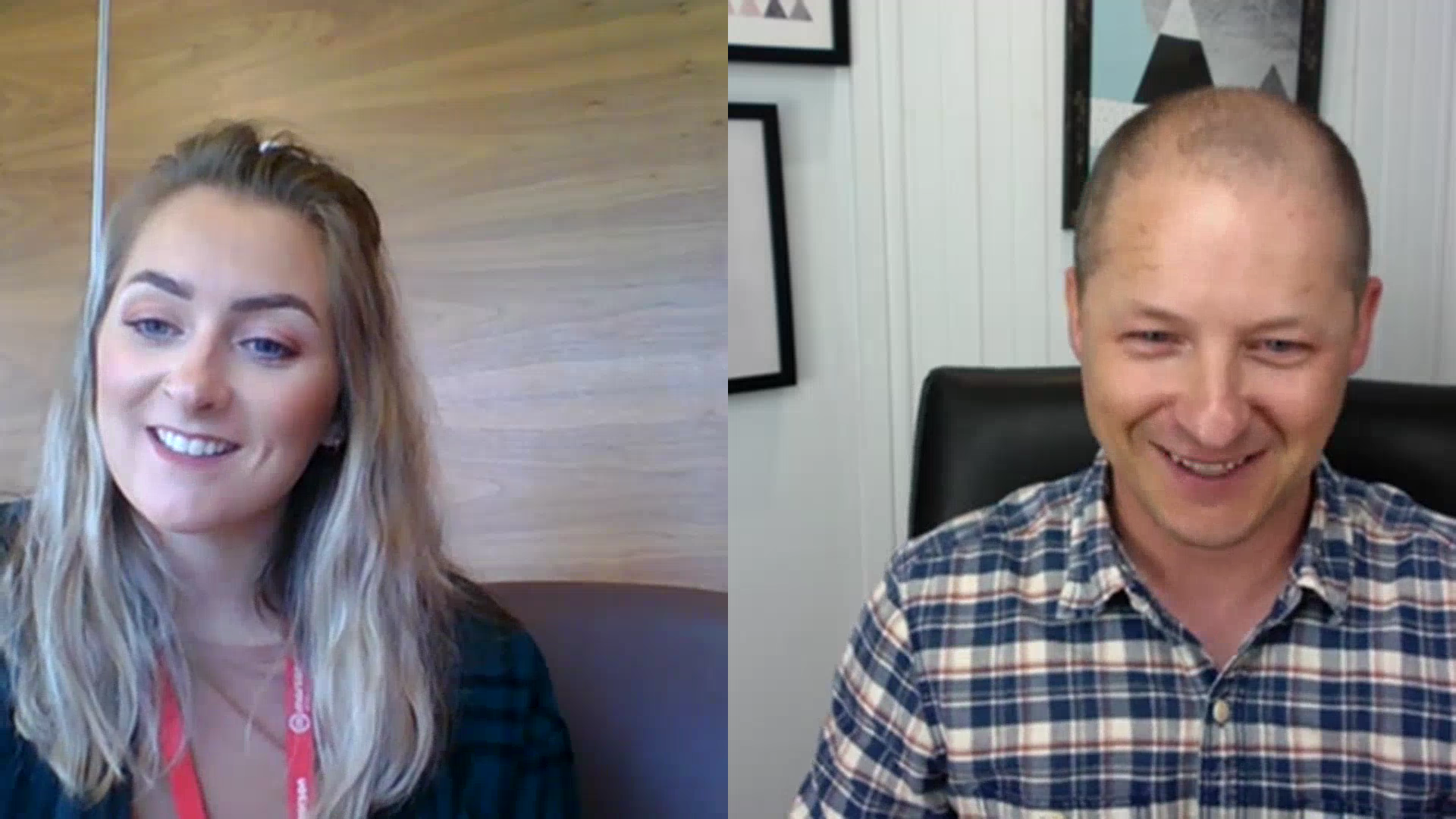 Prioritising and taking care of number one, can lead to better and more innovative work.
Often people are fearful of saying no, out of a want to not disappoint others, a fear of missing out or missing opportunities, or of not being included. These are often misplaced misconceptions.
I think what's been hardest for everyone this year during an unprecedented and unpredictable time, is that we've put others first without questioning it. Many have needed extra help and support, even with things like their food shops. But as we start to come out of this period of time, we need to start redirecting that energy to ourselves. Lines have also become blurred between work and home, we have often no dedicated space for our work and we find ourselves getting lost in it late at night when we should be prioritising our family.
We need to allow time to heal and prioritise ourselves. In order to give back to others and perform our best through our work, we need to make sure we are at our fullest. By taking care of ourselves and taking time to regenerate, we are truly looking after others and will see ourselves flourish throughout our work.
You'll never do your best work running on empty.
You are the most important person in your life and you should treat yourself as such. Prioritising oneself is not an indulgence, it's a necessity. Setting boundaries is important for our own mental health and wellbeing, being very clear and allowing yourself to say you are not prepared to do something or that it's not good for you is important.
How has the pandemic evolved the way we prioritise, think and work?
First and foremost, I think it's important to not get sucked back into the old way of being and doing – being more consciously aware of what you've gained during the lockdowns and time spent working from home and maintaining that when you go back. It's about protecting this. I understand that people found it difficult, however, a lot of people have really thrived too and have therefore been productive in less time.
I would love for business leaders to recognise it is all about measuring outcomes just as much as it is about measuring individual tasks, particularly. If we are only measuring the amount of time spent on something, we are essentially setting up a transactional relationship, which is damaging and does nothing for people's emotional engagement. With people working from home, it's been beneficial for a lot with some having spent less time focusing on doing tasks. They can take the mini-breaks to grab a cup of tea or put the washing on and then feel more motivated to get back to work. From an individual level, I hope people continue observing what's truly important to them and consequently setting some boundaries around this.
People often say, 'I'm on works time or I'm on my time' but when realistically you are always on your own time, it's important to recognise and understand this. We aren't going to get any time back, you're always on your own time. If you're spending time doing things that are draining you of energy and not enjoying your life, that is not a recipe for success. Ensure you're living to your fullest, filling your time with things that make you happy and saying no when you need time to regenerate and revitalise.
Saying no doesn't make you a bad person, and honesty is the best policy for others and yourself. By taking on too much, it can often lead to underperforming. This doesn't help anyone and makes you seem less helpful and more unreliable. Prioritise, be practical and watch yourself flourish in your work!
Robin Goldsbro is a neuro-linguistic expert and founder of Level7 coaching, contact him today for life coaching and more at Robin@levelseven.org.