James Kenealey morson news
Based at RNAS Yoevilton and RNAS Culdrose,
Morson Technical Services
deliver high-quality engineering and technical outsourced services to military maintenance and repair operations (MRO's), working with clients such as Leonardo Helicopters.
Morson has a long track record of supporting ex-forces personnel as they look to build a career outside of the armed forces. For some people, this involves a complete departure from the armed forces world, but for others this involves taking a technical role within it.
Scott Mitchell and Ray Brock are two such ex-servicemen who have benefitted from being redeployed within Morson Technical Services. We asked each of them to tell us about their story so far.
Scott Mitchell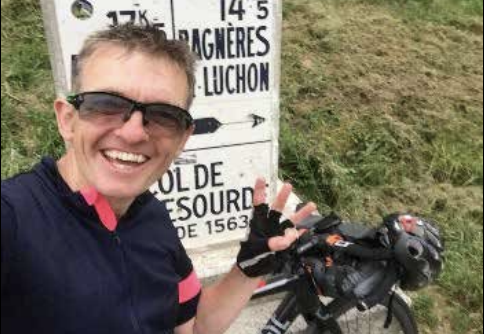 So, I get this message saying can I write a piece for the White Ensign Association on my time with Morson. I can't say I was thrilled at the prospect! I'm busy, I hate staff work and this felt like your DO asking you to do your own write-up (usually aircrew)! But, on reflection, I think I probably owe the team at Morson some payback. I left at the end of 2013 – early 2014 with a transition into never working on another helicopter, as after 28 years I thought I was ready to try my hand at something a bit different. I'd started life as an apprentice and had ended up the Mechanical EA for Wildcat. I'd had a great time, sport, AT, travel (not always picture postcard) and fulfilling roles that had moulded me into the person I am today.
The 'something different' was boat building, but as with a lot that leave the Service, the first job you walk into isn't always the right one, and for a number of reasons, seven months after leaving I found myself looking for another job. The 'gap' was short and my introduction to Morson began. Back in aviation, back in Wildcat, working very closely with Leonardo Helicopters, but here's the difference. The team was small, but it was personal. Even when we grew from 34 people to about 170 by the time I left that role, which ironically was one I'd wanted inService but hadn't been able to. They listened to my ideas and opinions, allowed me to do my job without a long screwdriver, supported me, helped me when I needed it (on more than one occasion) and told me when it wasn't my part of ship.
That role has led to others, both employee and contracting roles, each with its own challenges (I now work in IMOS), but it's always been my choice. The team at Morson has always been consistent and there for me. I know I still work in the military environment, so the transition has been less of an issue probably, but Morson have certainly made that transition very easy for me and something I'd recommend (and do regularly) to others. There's certainly never been a dull moment!

Ray Brock
​
Ray Brock served in the Royal Navy for 28 years and had a number of Logistics Roles as a Rating and as a Naval Officer. He joined the Royal Navy as a Store's Accountant and retired as a Lieutenant Commander. Ray joined Morson in 2016 in his current role as a Logistics Manager in direct support of Royal Navy and Army rotary aviation at RNAS Yeovilton. Transition from a long service career into civilian life can be tough and finding a new role which uses the skills you established over those years is essential. Morson gave me that opportunity in a friendly environment and I knew they would help me achieve success. My previous experience in the Royal Navy gave me the tools to fulfil a second career but it was Morson who were able to help me find me the perfect position. They have fantastic opportunities across a wide spectrum of industry sectors. The relationship between the WEA and Morson is a fantastic partnership which can fully support our Service leavers.