Hinkley Point C became the first site licensed for a nuclear new build in the UK in 30 years when construction began back in 2017, providing a big economic boost to the area as well as creating many skilled jobs.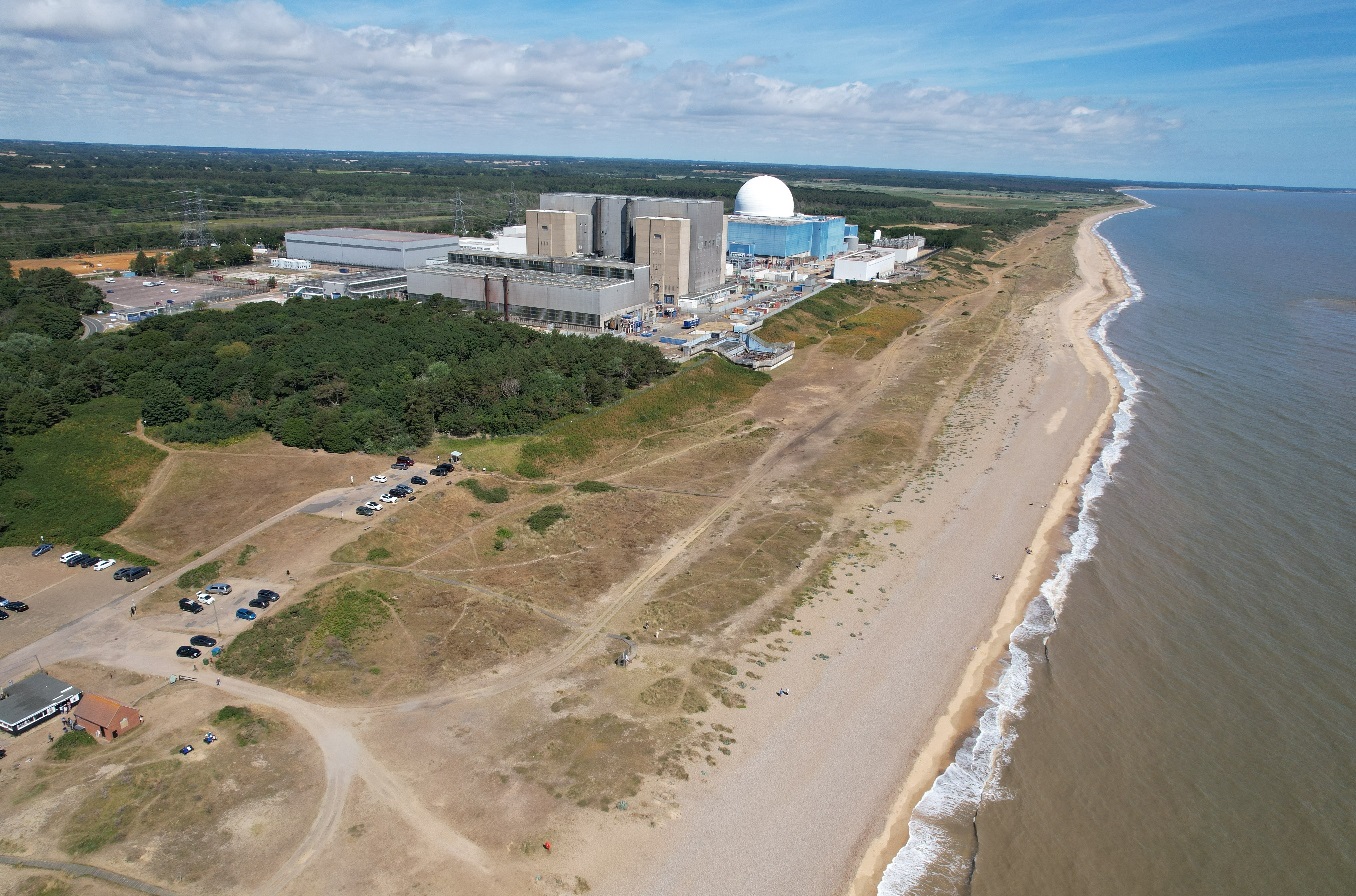 ​With Sizewell C soon to become the newest nuclear new build project in the UK, it's set to create a high number of nuclear jobs in the south east of England.
But you might be thinking, what nuclear new build clearances do I need to work at a site?
​Working at a nuclear new build site requires individuals to obtain certain security clearances due to the sensitive nature of the work involved. These clearances are put in place to ensure that only individuals who are trustworthy and have a need-to-know are given access to sensitive information, materials and areas of the site.
There are typically two levels of security clearance that individuals may need to obtain to work at a nuclear new build site: basic clearance and enhanced clearance. Basic clearance is required for most jobs on the site and involves a criminal records check and verification of the individual's identity and right to work in the UK.
Enhanced clearance, on the other hand, is required for individuals who need access to sensitive areas of the site or who will be handling nuclear materials. This level of clearance involves a more thorough background check, including financial checks, employment history checks, and interviews with friends and family members.
So, let's take an in-depth look at the various levels:
Security clearance for Sizewell C nuclear new build
When working at a nuclear new build like Sizewell C, varying degrees of clearance are required depending on what part of the site you would be required to access. We break down the varying degrees of clearance:
Baseline Clearance
As the name suggests, this is the lowest and most basic clearance that you can get. This consists of a background check on the individual as well as a Disclosure and Barring Service (DBS) check. To enter any part of the site, this would be the minimum requirement.
SC Clearance
The next level of clearance is SC clearance. This involves the background check and DBS check required for the previous level, but also includes a working history check.
DV Clearance
DV clearance is the highest level of security clearance applicable at a nuclear new build site. To be involved in and around highly classified nuclear design and reprocessing, this is the clearance level you would need, for roles such as electrical, mechanical, testing and development.
This level involves all of the criteria for the previous two levels, but also includes a background check on your family and is as detailed as looking into your internet history.
Counter-Terrorism
Counter-terrorism check (CTC) is a clearance required for anyone who works in close proximity to sensitive materials or information that may be vulnerable to a terrorist attack. The vetting process can take up to 6 months, and involves the baseline clearance (discussed above), company records checks and security and criminal record checks.
Additional nuclear security checks at Sizewell C
In addition to these security clearances, individuals working at a nuclear new build site may also be subject to regular drug and alcohol testing. This is to ensure that they are not under the influence of substances that could impair their judgment or performance while working with sensitive materials or equipment.
It's important to note that security clearances are not the only requirements for working at a nuclear new build site. Individuals may also need to undergo specialized training and certifications depending on their job role. For example, engineers and technicians may need to have specific qualifications in nuclear engineering or radiation protection.
At Sizewell C, security clearances are taken seriously, and the site has a dedicated security team to ensure that all workers comply with security regulations. Workers are required to follow strict protocols and procedures to prevent any security breaches or incidents. Failure to comply with security regulations can result in the suspension or revocation of the worker's security clearance.
Working in Construction?
Working on a new build nuclear site doesn't necessarily mean you're involved in the nuclear technology side of things – there are plenty of roles required in infrastructure and construction, especially in the groundworks phase of Sizewell C, utilising skills from other sectors. In order to work in the construction side of the project, you must also have the following:
Construction Skills Certification Scheme (CSCS) card
This is often required on construction sites and demonstrates your basic skills and knowledge.
Client Contractor National Safety Group (CCNSG) passport
This certification follows a two day course and an exam, which covers the current safety legislations and safety practices.
With exciting nuclear new build projects on the horizon like Sizewell C, now is a good time to be preparing and looking at the nuclear new build clearances you need.
Our recruitment for Sizewell C jobs is currently underway, and we are seeking a range of roles across various disciplines, including engineering, project management, construction, and environmental management.
Click here to view our jobs