Elise Coalter is a Project Director at St. Modwen, a
British-based property investment and development business specialising in the regeneration and remediation of brownfield land and urban environments.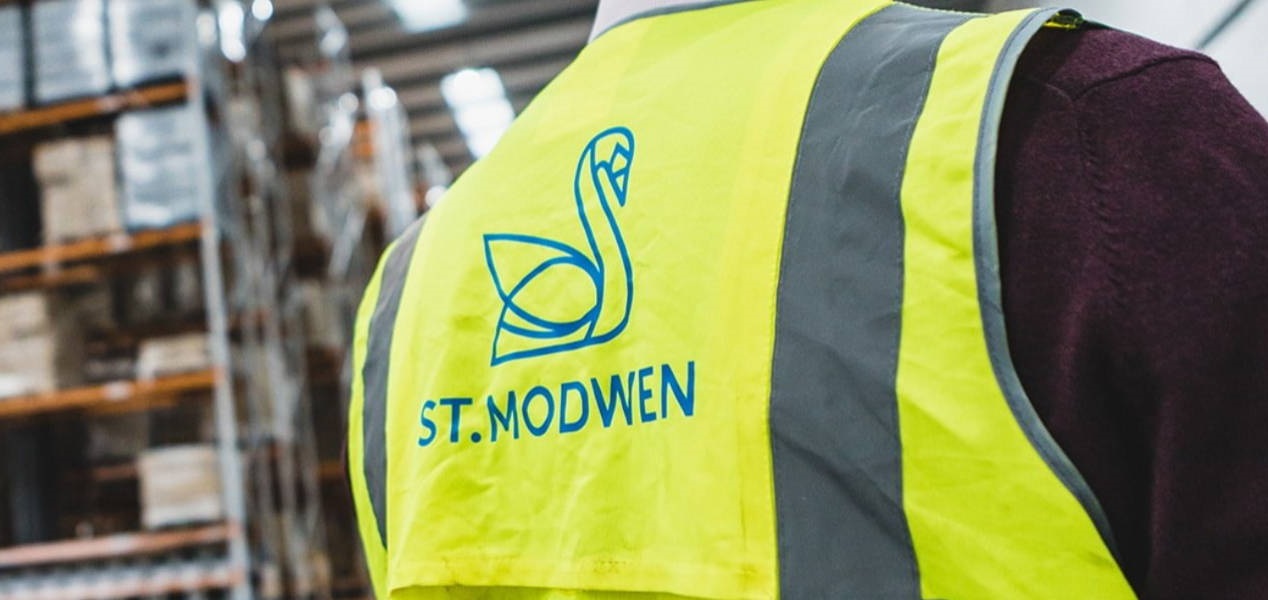 ​She joined the company in February 2021 and leads on three major regeneration projects in Wales. We spoke to Elise about her career journey and what it's like working with St. Modwen:
I've been fascinated with buildings since a really young age. I grew up in the South Wales Valleys, so was captured by the traditional buildings that made up our homes and towns, but also got to witness the positive impact regeneration had in Cardiff Bay, which was truly transformative. I originally wanted to be an architect and was always scribbling drawings including some very outlandish housing designs, so it seemed inevitable that I've ended up working in the development sector myself.
I completed a planning degree at Cardiff University, but I knew an actual role in planning wasn't the route I wanted to take. In my second year of studying, the Welsh Development Agency came in to lead on a module, and we explored everything involved in property development, from the commercial and design considerations to the actual viability of delivering schemes. It piqued my interest and felt exciting – I knew it was what I wanted to do.
I graduated in 1997 and opted not to undertake a Masters. Instead, I wrote to developers and housebuilders across the country asking for an opportunity to work with them. I was invited for an interview with Taylor Woodrow and was offered a job as part of their graduate development programme. I was employed there for seven years and during that time, progressed up to the role of Land Manager. It was a fantastic place to start my career as it gave me a holistic view of development; every person on the graduate programme would be rotated to work in different divisions, so I worked on the land, sales, technical and commercial team and got to understand all the components required to truly grasp development.
I was then approached for a role with Avison Young (then GVA), working in their Cardiff office. I spent a couple of years there and began the process to become a Chartered Surveyor including undertaking a surveying degree in my own time. Avison Young supported me throughout and was a fantastic place to work, but I was approached to re-join Taylor Woodrow in a more senior role in their new Cardiff office. After moving back there, the recession later hit, and with the possibility of redundancies further down the line, I took the decision to join a housing association as Head of Land and Development as this sector was booming and unaffected by the recession. I spent ten years working for housing associations, before joining Cardiff Council to help deliver their house building scheme.
I've known of St. Modwen throughout my career; the company has a reputation for being bold, with a visionary regeneration team, taking on the most challenging and complex sites to transform them into vibrant communities. So, when I heard of an opportunity to join the company leading some of the biggest regeneration projects in Wales, I absolutely jumped at the chance to be part of the St. Modwen team.
I joined St. Modwen in February 2021, and what I love most is that no two days are the same; it's hugely varied. I deal with so many different teams and stakeholders – planning, drainage, engineering, utilities, ecology – and our projects are so interesting, there's never a dull moment.
We're ahead of the curve when it comes to our approach to responsible business objectives, including sustainability, placemaking and biodiversity, and not all developers have that focus yet, so we really are set apart. It gives us a value-based approach to underpin our business, and we know we all make a real difference to those who go on to live in or use the developments we oversee.
There's an excellent team spirit across the business; it's incredibly supportive and inclusive, which makes it a great place to work.

Elise Coalter, Project Director at St. Modwen
We're encouraged to take up volunteer days and give something back to our community outside of our professional roles. Not all companies are committed to it, but St. Modwen places huge focus on health and wellbeing, from supporting agile working and providing mental health first aiders, to providing LGBTQ allies and holding Wellbeing Wednesdays where we can focus on what we need to continue performing at our best, both professionally and personally.
Professional development is embedded in everything we do, sitting alongside our personal objectives. I'm lucky to have worked alongside some outstanding role models at every stage of my career to date; I've had supportive bosses and peers that have encouraged me and empowered me, and they've given their time to share their expertise and nurture me from when I joined the ranks as a graduate.
What motivates me now is giving that time back. Having completed my Royal Institute of Chartered Surveyors qualification in 2014, I've since become a volunteer as a RICS Senior Professional Mentor. This is a role I've relished, providing that support and a sounding board to other senior industry professionals undertaking their chartered certifications to ensure they're truly ready for their final assessment. Knowing I can make a difference in that way gives me the drive to continue my own learning, every day.
To work in this sector requires a can-do attitude and flexibility, because things change and you must adapt as they do; even better, you need to be able to anticipate what could happen, after every eventuality. Having a positive attitude and a good sense of humour is also essential!
The entire sector has changed enormously since I joined in 1998. We are miles further ahead of that traditional stereotype of the construction and property sector being dominated by males. There are huge support networks to bring people of all demographics and backgrounds into the industry because people realise that to achieve true creativity, you need lots of different minds at work. My hope is that in my role at St. Modwen, I can keep pushing the industry forward through my own contribution and demonstrate that as a sector, we're open to all.
My career has been better than I could ever have anticipated. I've met fantastic people, worked in exceptional teams, and been involved in brilliant projects. Anyone considering development or construction for their next career move should go for it – it's a terrific sector to work in, and whatever role you have will challenge you, excite you and motivate you. It's truly empowering and an exciting place to be."
​
Connect with Elise on LinkedIn
here
. Visit our St. Modwen careers hub
here