​

Wayne Langstone is a very experienced Track Engineer and Morson's Assessor for T00 Track Handback's on the London Underground.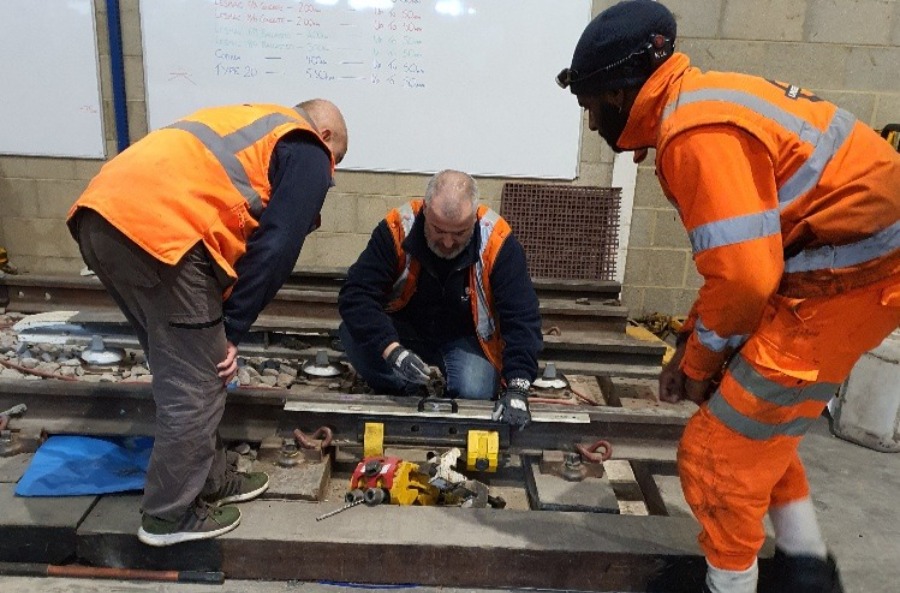 A T002/003 Handback is a highly skilled individual, trained to be the competent person for handing-back the track as fit for service and for trains to run again after engineering work is carried out.
We caught up with Wayne to find out more about his role and Morson's larger role on the London Underground:
​
What is a typical day at work for you?
This is a hard question to answer as I have a few roles: Technical manager, T002/3 assessor and more, and all have varying responsibilities on a day-to-day basis. But just for the assessor side, a normal day would consist of first checking my emails and liaising with the compliance manager for any issues. It would also involve updating training spreadsheets from the previous night.
At the start of a night I would normally hold one of the following T002/3 refreshment training or clearance training which are in place to keep our established T002/3's up to date with their role and any new changes to the standards. Next are one of the following classroom training or onsite training for new T002/3 candidates, on site mentoring or reviews for existing T002/3's. Once the night's training or mentoring has been completed, I have an idea of the plan of works for our T002/3's for the next day. I can then organise mentoring for license upgrades or evidence for license renewals, which consists of liaising by email and gaining permission from clients (LUL/ITT) for mentoring to go ahead on their sites.
​
What is the process for assessing a candidate?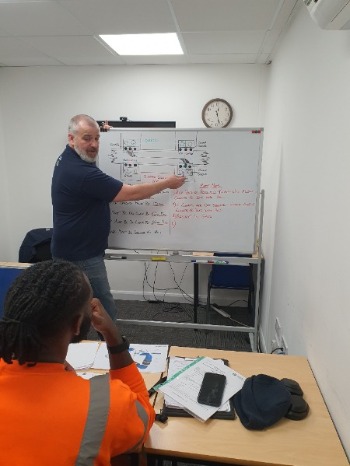 We have developed a process that allows fairness and removes the scope for favouritism when assessing if a potential candidate is ready for T002/3 training. Essentially, each track manager nominates their best PWT's that have been in that role for a minimum of two years. These nominated PWT's are assessed on-site for certain criteria that we believe creates a good T002/3. Out of all the PWT's put forward, only four will be selected.
​
What advice would you give to someone who wanted to become a T00?
I think the best advice I can give would be to decide if this is a temporary job or if they are going to make it a career. Once you decide it's going to be a career, this then allows you to focus on what's in front. When someone is focused on the works they are doing, it will always be noticed.
​
Do you believe the railway is a good career for young people?
Yes. I believe it gives young people good training which has a very wide variety of applications such as maintenance works, reconditioning works to signals, engineering and train drivers - plus everything in between. It also gives you other skills that can be observed from other people in charge, such as on-site man management and forward preparation. Plus, the Underground is like a family.
What was the biggest and/or most interesting project you worked on and what was your role?
There have been a few projects that I have been involved with, from special projects to gain work for TDU. Also working in the ERU, as a Senior Field Engineer in charge of the NLU teams for the Northern Line Upgrade, to developing and running a method of works to reduce waste (concrete) and increase installation quantity without increasing stress or the chance of an overrun. We managed to increase installation to 50 sleepers per night between two 17-man gangs (which we still hold the record for).
But my most interesting project is the one I'm currently doing now as an Assessor, training new candidates for Morson & LUL. I take immense pride in watching them grow and become excellent T002/3's and knowing I had a part in that.
We have worked on the London Underground infrastructure for more than 30 years and have a strong relationship with Transport for London (TfL). We supply over 1,400 rail contractors weekly, mobilised and managed by our dedicated account and support team.

Find out more here.
Search our latest jobs in rail here