​
Can the UK create the pipeline of talent needed to deliver its net-zero aspirations?
With growing support for the Nuclear Energy Bill in Parliament, to help finance new power stations in Britain, a pledge to achieve net-zero by 2050 and a significant injection of innovation in the sector - it's looking like a nuclear renaissance.
​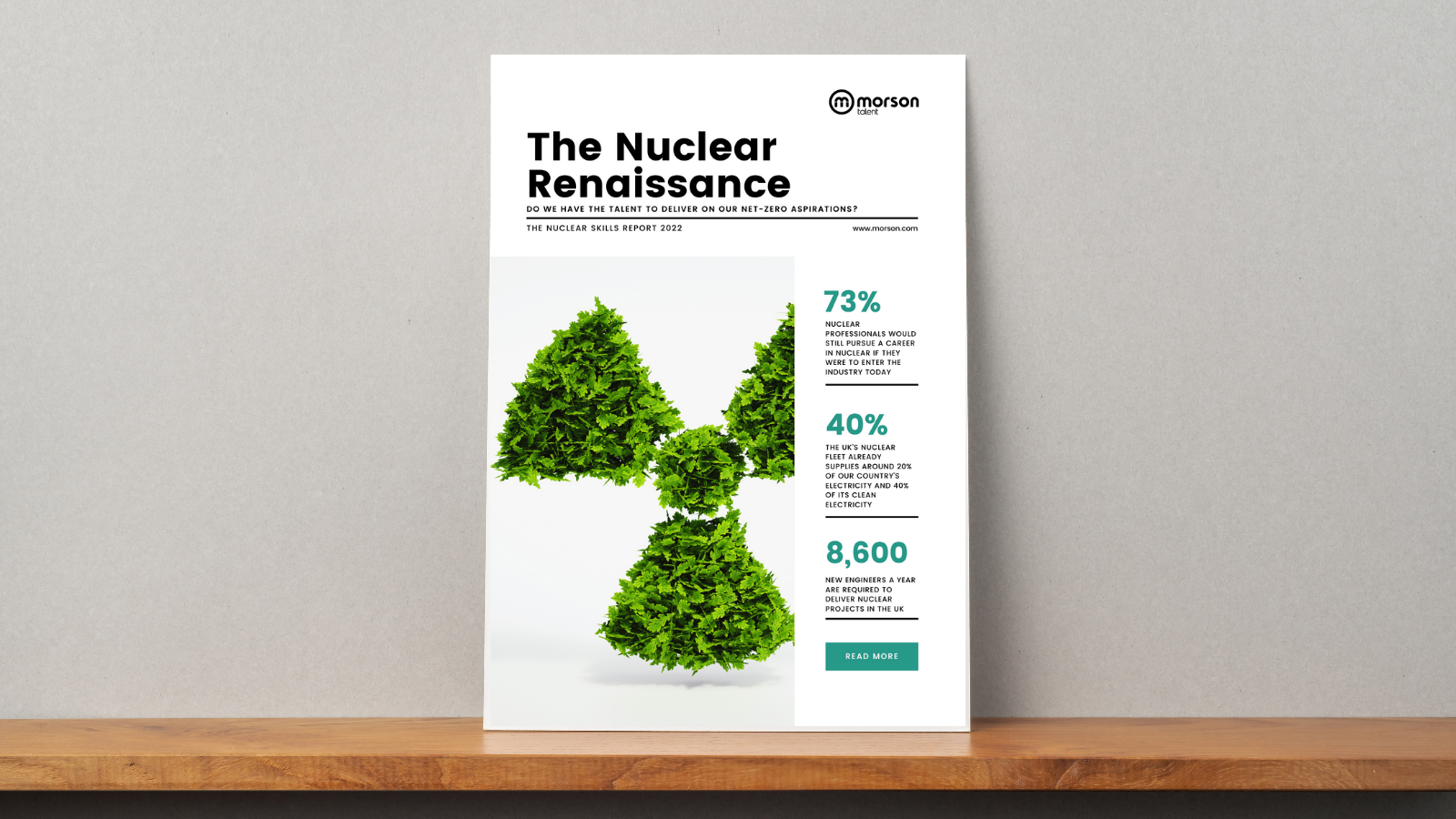 ​
Nuclear is a proven source of low carbon electricity, which has quietly powered our homes, industry and businesses, over the past six decades. The UK's aim of achieving net-zero by 2050 is at the forefront of every major sector in the country and thanks to its reliability and cost-effectiveness, nuclear is increasingly being recognised for its importance in our future clean energy mix.
Since 1956, Britain's nuclear power stations have saved 2.3 billion tonnes of carbon emissions, the equivalent of all the UK's emissions over six years from 2015 through 2020. This updated figure is based on fresh analysis by the Nuclear Industry Association of nuclear output and historical grid mix data and makes the nuclear fleet by far the biggest carbon saver of any UK power source.
However, with numerous major infrastructure projects running in parallel, how do we create the pipeline of talent needed to regenerate the country's nuclear capabilities in line with our net-zero aspirations?
Throughout this report, we will be highlighting the latest developments and challenges in an ever-growing nuclear market, looking closely at:
Sustainability & net-zero

UK nuclear major projects

UK nuclear skills climate

In-demand skills & UK salary analysis

The Morson nuclear talent team
​
​
We pride ourselves on being a clear, educated voice, in an often crowded and competitive market.
The best relationships start with an open conversation, so for more information about our expertise in nuclear don't hesitate to get in touch... Peter Jackson, Morson Executive Manager, peter.jackson@morson.com
​