​
Morson Group's Head of HR Katie Winstanley has been shortlisted for the HR Future Leader of the Year at the national
HR Excellence Awards
.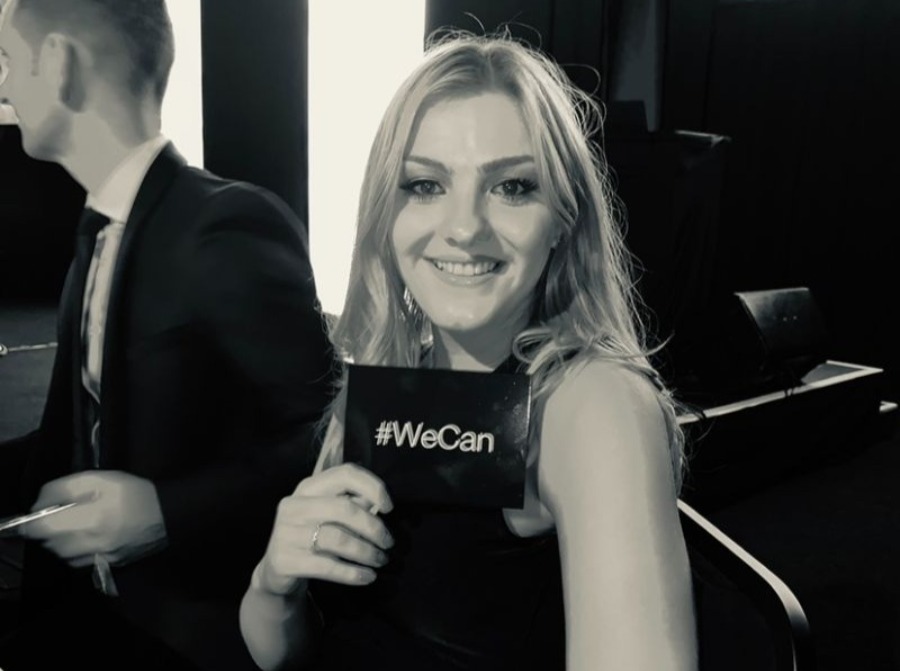 The HR Future Leader award recognises the game-changing HR directors of the future. It is open to any HR professional below HR director level and celebrates the rising stars who have already made a big impact on their organisations.
Judges look for entrants to demonstrate evidence of the impact the candidate has had on the HR strategy of the organisation in which they work.
Katie Winstanley joined the Morson Group in 2017 as an HR Assistant. Since then, she's had a profound impact on our organisation. Due to her tenacity, dedication, and ability to build meaningful stakeholder relationships across the organisation, Katie was promoted to the role of Group Head of HR in November 2020, where she is focused on driving and shaping the Group's HR strategy. Katie achieved her FCIPD accreditation in June 2021 – the youngest person on record to do so at the age of just 27.
The nomination detailed Katie's ongoing commitment to helping other people around her to thrive. Throughout the COVID-19 pandemic, Katie played a crucial role in upskilling several members of the HR team to ensure that the company was equipped to respond to the rapid change in demand created by the need to furlough employees and make headcount reductions. Katie partnered with, coached, and mentored several team members to ensure they were confident answering questions in relation to the developing situation and were equipped to support fellow employees
Katie can always be relied upon to lead with a wealth of knowledge, insightful perceptions, and excellent problem-solving ability. Her leadership style is consultative, clearly defining her goals and expectations while also taking time to explain the 'why's' behind them and seeking input to work with her team collaboratively on the 'how's'. She also strives for continuous personal improvement by actively seeking and acting on feedback from those around her, which she utilises to make changes across the entire organisation.
Katie's passion and drive have enabled the Morson Group to establish a holistic approach to HR, which sees the Group's culture, values and behaviours run throughout the veins of the business and the entire employee lifecycle. Just as important as redefining your values is seeing them brought to life in everything that the business does to deliver a truly positive legacy, with Katie establishing new processes that see competency-based interviews, promotion and reward frameworks, and leadership and development plans all centre around these same values. She will reliably insist on projects being data-driven, seeking evidence to steer how we instigate and develop change management, rather than relying on intuition, whim, or trend.
Morson Group COO Adrian Adair said:

"If Katie can inspire leaders of the future to follow in her footsteps, she is set to lead a generation of unstoppable forces who will redefine the future of HR. In Katie, I see the same qualities with which the business was founded and has been built. What's more, she is committed to sharing her expertise and developing her team at every opportunity, ensuring they all reach their full potential professionally, personally, and academically.

Throughout a period in which a lot changed in the workplace, Katie has suppored senior stakeholders with their progressive agenda. She maintains fairness and ethics in her decision making, protecting the integrity of our business to ensure nothing we do is ever at the expense of fairness to our employees or doing the right thing."
We caught up with Katie to discuss the nomination:
How do you feel about being nominated for the Future Leader category at The HR Excellence award?
I'm am truly humbled to have been shortlisted. If I am honest, I lay awake for a few hours after I found out, a little in shock. I know there are so many incredible HR professionals across the UK, and it felt a little surreal to be recognised at that level. When I started my journey here at Morson, I never imagined it would lead to this point. I feel proud as a young female to have achieved so much in such a short space of time and am committed to continuing to work hard to ensure that it continues. Ged often says that what got us here won't keep us here and I am always conscious of that, it helps keep me grounded and focused.
What is your greatest achievement and what are you most proud of?
I am most proud of my team. What they have achieved over the past four years personally and professionally is inspiring and humbling to be part of. On a professional level, the impact we as a HR team have had on our organisation over the past four years has been considerable. They are such dedicated and passionate people professionals. I love how much they care and how much they support me, each other, and the people of our organisation. I certainly could not do what I do without them. On a personal level, watching them grow as individuals, seeing them work hard and buy their first houses, become debt free, become parents and being successful at work intrinsically is overwhelming as a leader. They are the things I find most awe inspiring about them.
I know that I could not have achieved what I have today without them, and I am very grateful.
What would you do if you were selected for the 2021 HR future list?
First, I would probably call home to tell my parents!
Once I had got over the excitement and focused, I believe being included in the list would allow me to continue me to develop a platform both internally and externally to inspire and enable to next generation of young leaders. I am keen to showcase what can be done with hard work and dedication regardless of gender, age, or background.
The winners will be announced on Wednesday 1st December 2021 at a black tie dinner at the Hilton Park Lane, London. Good luck Katie!